Blandy's Wine Lodge has various different spaces, including tasting rooms, a souvenir shop and a wine shop, offering wide selection of wines, local souvenirs and wine accessories.
All of these spaces are open to public and do not require a reservation to be visited.
The Frasqueira room is the cathedral of Blandy's oldest and rarest wines, some of which are dating back to the 18th century! Here you can see firsthand this emblematic collection, have a relaxed tasting of our vintage wines, buy a special bottle or even pick it up at the airport shop, after-security.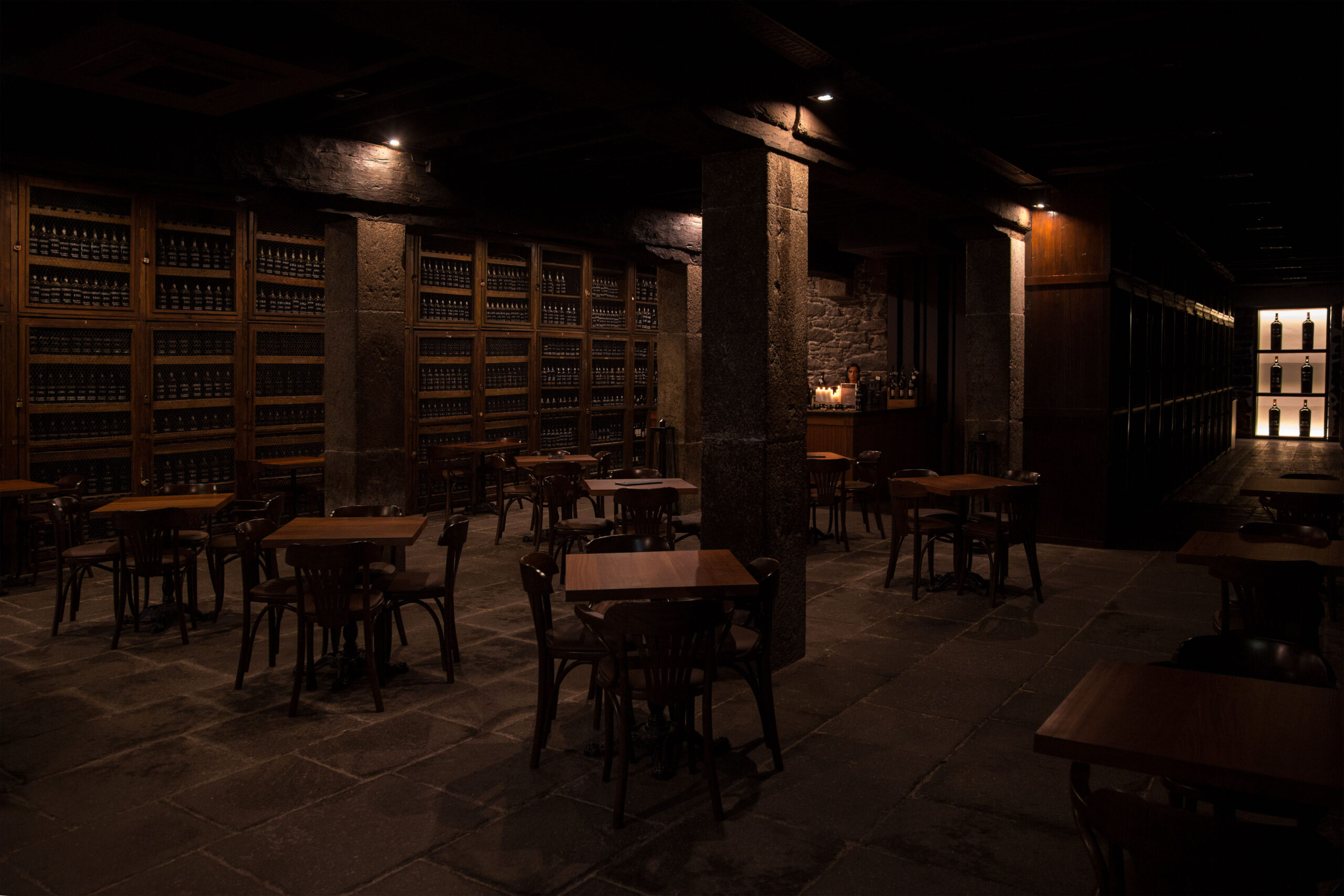 Max Römer is the main tasting room of the Wine Lodge that offers a unique and elegant atmosphere, as it is decorated with the murals of the renowned German artist – Max Römer, illustrating the traditional process of grape picking and winemaking in Madeira.
Here we offer a wide assortment of Madeira wines available for tastings, as well as a selection of still wines from our brand – Atlantis. All the available bottles can be purchased at the counter, or even picked up at the airport shop, after-security.
Cofre is a souvenir shop located inside our Wine Lodge. Here you will find a wide selection of wine-related souvenirs from Madeira, local biscuits, wine accessories and other merchandise, that will become a memorable souvenir from Madeira or a thoughtful gift for your loved ones.
"A Loja do Vinho" is a wine shop located next to the entrance to Blandy's Wine Lodge, on Avenida Arriaga street. The shop showcases over 500 wines from Madeira, Portugal and international wineries. Linda Martins and our sommelier Sérgio Marques will help you find a bottle for any meal or special occasion.
Know more